Contact
andrewedwardnorris@yahoo.com

http://www.youtube.com/user/andrewnorris1



http://artistsbooks.blog.hr/
For further examples of
artist's books see this blog.

EXHIBITIONS IN 2008
On September 8th 2008 an exhibition of my ARTIST'S BOOKS opened in two exhibitions simultaneously, in Bristol, England, and in the Gradska Knjižnica, Zagreb. This was a unique happening and celebrated International Day of Literacy and my 20th anniversary of Artist Book making.

Andrew Norris is a self taught painter and sculptor. He has exhibited in most of the major London institutions, including the Tate Gallery, the National Gallery and the Victoria and Albert Museum, as well as participating in group exhibitions across England and also in the Far East. To date he has enjoyed four solo exhibition in Croatia. In 2005 he began creating an e ART h works Sculpture Garden near Duga Resa. Andrew lives and works in Zagreb.

Andrew Norris je samouki slikar i kipar. Izlagao je u većini eminentnih londonskih galerija, uklučujući Tate Gallery, National Gallery, te Victoria and Albert Museum. Također, sudjelovao je na izložbama širom Engleske i Dalekog Istoka. Ovo je njegova četvrta samostalna izložba u Hrvatskoj. Andrew živi i radi u Zagrebu.

22.04.2008., utorak
RISE UP STICKS - STAND STILL STONES, 2004

Illus: 25 stone spiral
Hand-painted stenciled print
Book published in an edition of 2 copies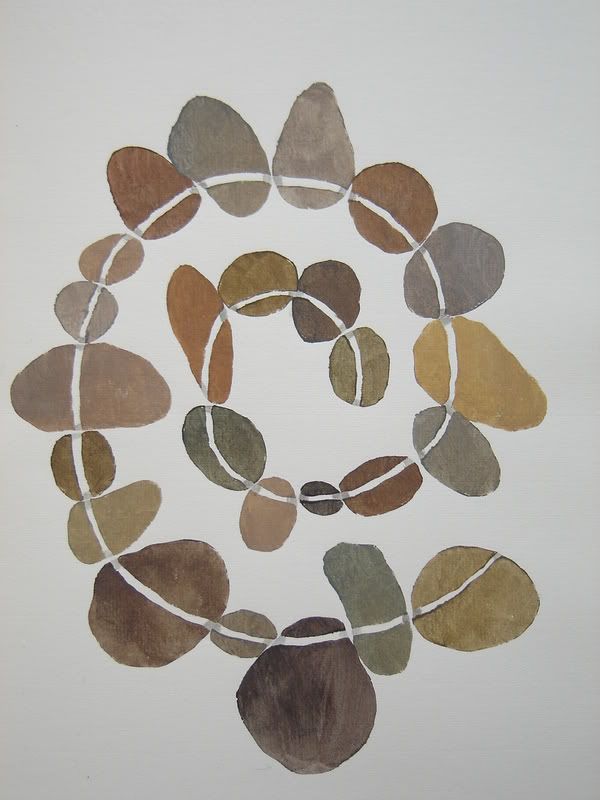 Video presentation of each page
with the sculpture from which the
prints derive.



* * * * *
additional books and videos can be found on
http://artistsbooks.blog.hr/

14.04.2008., ponedjeljak
HARVESTER CORN STOOKS COW PASTURE etc., 1995

These five books, compiled in 1995, look at the way romantic
images of the countryside, and rural activities, have been used
in the advertising of bread and dairy based products. These
images, it could be argued, attempt to tap into a latent desire
held by many to return to the land, to a simpler way of life in
tune with nature.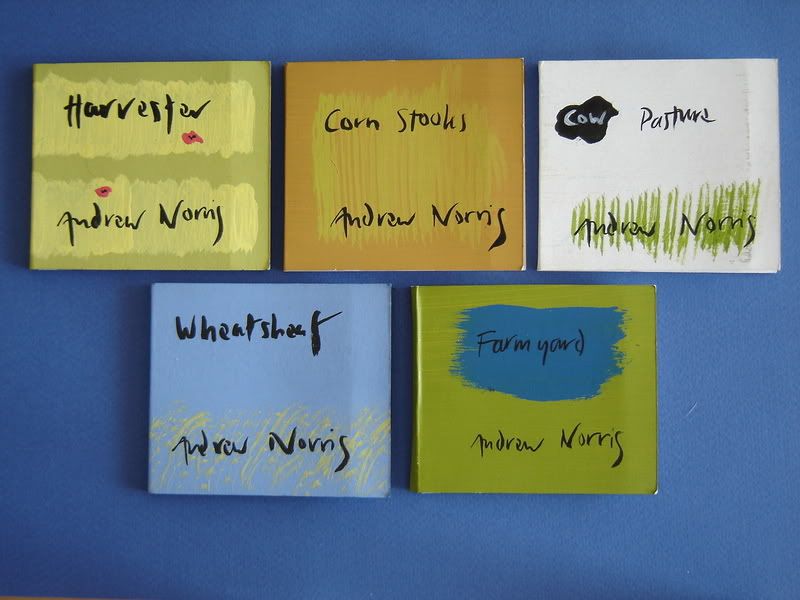 Video presentation compiled from a selection of pages
from each of these 5 books was made in 2008.



08.04.2008., utorak
FOUR ANGLO-SAXON POEMS, 2002/2008

Through Anglo-Saxon verse we ascend to the source of the English
language where words are rooted in things and full of meaning -
perhaps more so.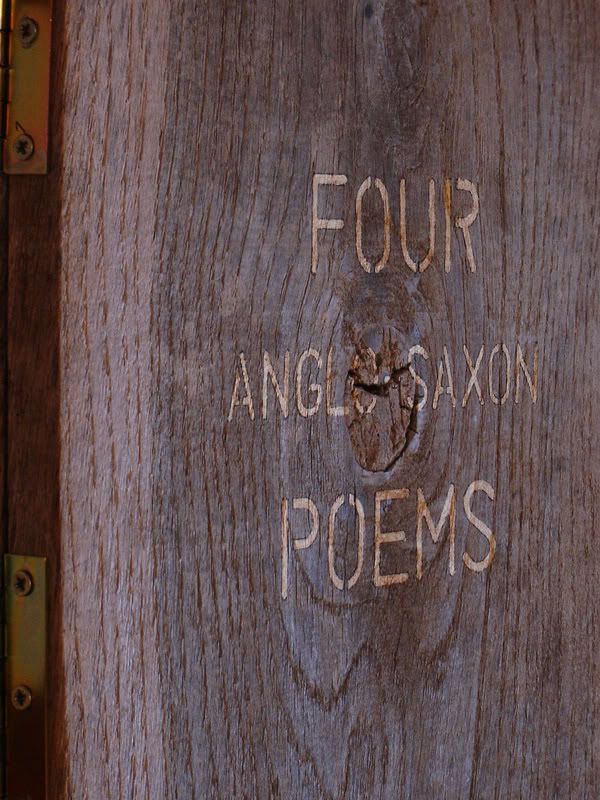 poem I


A wood some trees
As well as these

A well a wood
As well they would

The wood as well
As the trees



poem II


On the brow of a clough
Sits a chough on a bough

Three brothers in the rough
Take turns at the plough

A boat on the lough
Is lost in a trough

And the sough of the wind
Is more than, more than enough


poem III


The wild wind wanders
Round the cold wintry wood

Wondering whether
It would waken the weather

Winding its windy fingers
Round an old wold world


poem IV

The field leaves its yield
To the breeze in the trees

And the hedge at the edge
Yields to the leaves

In the heart of that hedge
By the edge of the wood

A fledgling sings, concealed
As a herd in the field

Lifts its head
To a bird on the wing

That heard nothing
But could see everything


* * * *

Artist's book to be exhibited in September 2008

07.04.2008., ponedjeljak
Lijepa Naša Domovina, 1992

Unique artist's book
6 double pages of grass with bricks, stones, charred wood, barbed wire
glass, cloth, bird's wing, carnation, painted photographs, envelope.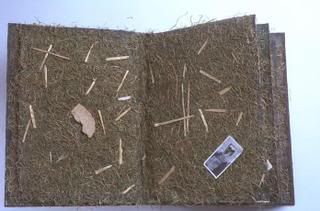 Coll: National Art Library, Victoria & Albert Museum, London

Video presentation compiled 2008



* * * *

Work to be exhibited in September, Gradska Knjižnica, Zagreb

<
travanj, 2008
>
P
U
S
Č
P
S
N
1
2
3
4
5
6
7
8
9
10
11
12
13
14
15
16
17
18
19
20
21
22
23
24
25
26
27
28
29
30
Dnevnik.hr
Gol.hr
Zadovoljna.hr
OYO.hr
NovaTV.hr
DomaTV.hr
Mojamini.tv
Opis bloga
This blog is an open gallery for exhibiting
my paintings, sculptural pieces and poems
including the continuing series, e ART h works,
art works using natural materials, stones,
wood and leaves, some of which employ
a play on words.

Links
[LINK=http://www.youtube.com/user/andrewnorris1[/LINK]
[LINK=http://www.artistsbooks.blog.hr[/LINK]
thepoemtree
Ralphy